YA Novels Adapted To Film
The Book Thief
By Markus Zusak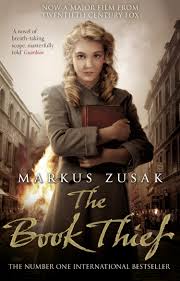 In 1938, young orphan Liesel (Sophie Nélisse) arrives at the home of her new foster parents, Hans (Geoffrey Rush) and Rosa (Emily Watson). When Hans, a kindly housepainter, learns that Liesel cannot read, he teaches the child the wonders of the written language. Liesel grows to love books, even rescuing one from a Nazi bonfire. Though Liesel's new family barely scrape by, their situation becomes even more precarious when they secretly shelter a Jewish boy whose father once saved Hans' life.
The Giver
By Lois Lowry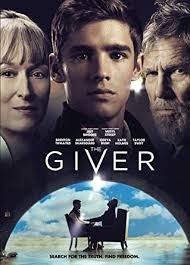 Jonas (Brenton Thwaites) lives in a seemingly idyllic world of conformity and contentment. When he begins to spend time with The Giver (Jeff Bridges), an old man who is the sole keeper of the community's memories, Jonas discovers the dangerous truths of his community's secret past. Armed with the power of knowledge, Jonas realizes that he must escape from their world to protect himself and those he loves -- a challenge no one has ever completed successfully.
Ender's Game
By Orson Scott Card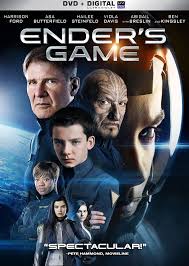 When hostile aliens called the Formics attack Earth, only the legendary heroics of Mazer Rackham (Ben Kingsley) manage to attain a victory. To prepare for the next attack, Col. Hyrum Graff (Harrison Ford) and his cohorts initiate a military program to find the next Mazer. Recruit Ender Wiggin (Asa Butterfield) exhibits an unusual gift for the training, easily mastering all of the challenges thrown at him. Mazer Rackham, himself, takes Ender as a protege to prepare him for the oncoming war.
Cirque du Freak
By Darren Shan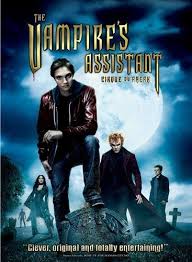 Darren (Chris Massoglia) is just like any other teenager, until the day he encounters the Cirque du Freak and a vampire named Larten Crepsley (John C. Reilly). After Crepsley turns him into one of the undead, Darren joins the traveling sideshow and its parade of weird and monstrous creatures. As he learns to use his newfound powers, Darren unwittingly becomes a pawn in the struggle between vampire factions.
Love, Simon
Adapted from a novel by Becky Albertalli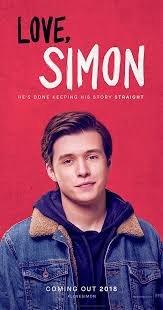 Everyone deserves a great love story, but for 17-year-old Simon Spier, it's a little more complicated. He hasn't told his family or friends that he's gay, and he doesn't know the identity of the anonymous classmate that he's fallen for online. Resolving both issues proves hilarious, terrifying and life-changing.
The Perks Of Being A Wallflower
By Stephen Chbosky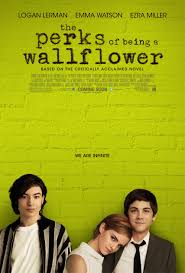 Socially awkward teen Charlie (Logan Lerman) is a wallflower, always watching life from the sidelines, until two charismatic students become his mentors. Free-spirited Sam (Emma Watson) and her stepbrother Patrick (Ezra Miller) help Charlie discover the joys of friendship, first love, music and more, while a teacher sparks Charlie's dreams of becoming a writer. However, as his new friends prepare to leave for college, Charlie's inner sadness threatens to shatter his newfound confidence.
Beautiful Creatures
By Kami Garcia & Margaret Stohl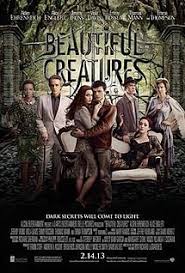 In the small town of Gatlin, S.C., teenage Ethan Wate (Alden Ehrenreich) sees his static world shaken by the arrival of Lena Duchannes (Alice Englert), the niece of town patriarch Macon Ravenwood (Jeremy Irons). Immediately, Ethan feels drawn to Lena, even though destruction seems to surround her, and she has supernatural powers that are beyond her control. Worse still, a curse looms for Lena at the approach of her 16th birthday -- a time when the forces of either light or dark will claim her.
The Princess Diaries
By Meg Cabot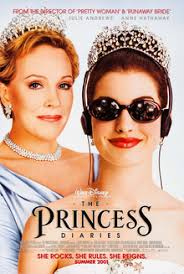 Shy San Francisco teenager Mia Thermopolis (Anne Hathaway) is thrown for a loop when, from out of the blue, she learns the astonishing news that she's a real-life princess! As the heir apparent to the crown of the small European principality of Genovia, Mia begins a comical journey toward the throne when her strict and formidable grandmother, Queen Clarisse Renaldi (Julie Andrews), shows up to give her "princess lessons."